2 Digit
Trailer Mounted Speed Display SIgn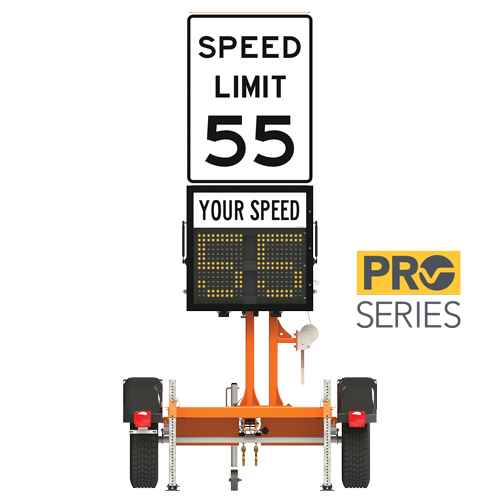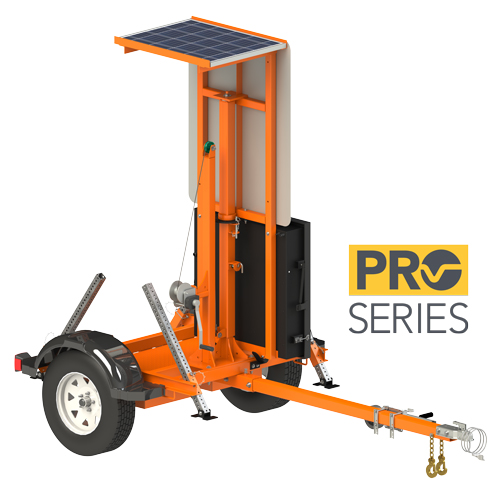 PennDot QPL #
VERMI 15 901.2
Ver-Mac's SP-710V is a battery and solar-powered trailer-mounted speed sign, with 2-digit high-definition display. It features our Stealth Technology, V-Touch SP Controller, JamLogic® Fleet Management Software and state-of-the-art doppler radar.
Our speed sign is designed to display real-time speed information to the motoring public, reducing speeds and providing a safer environment.
The SP-710V is perfect to bring speed awareness to highway construction projects, school zones and urban areas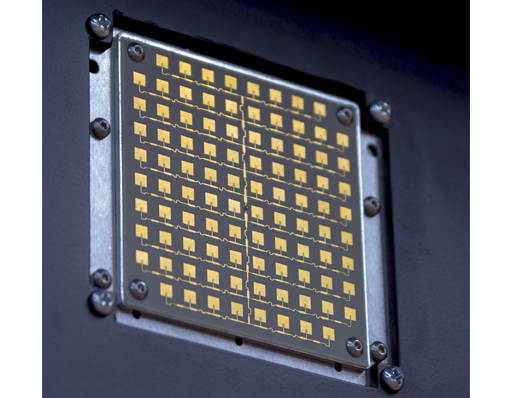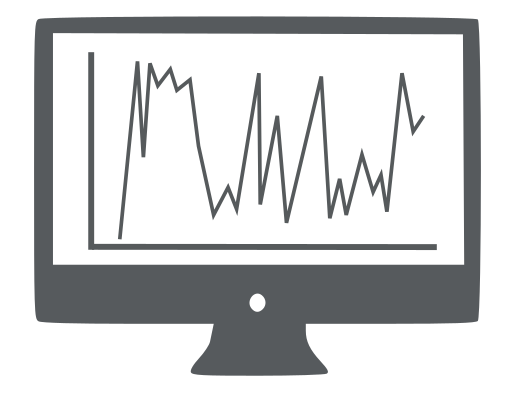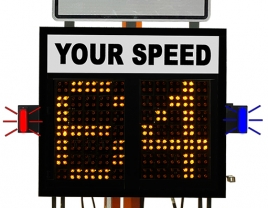 STROBE/FLASHING LIGHTS
Option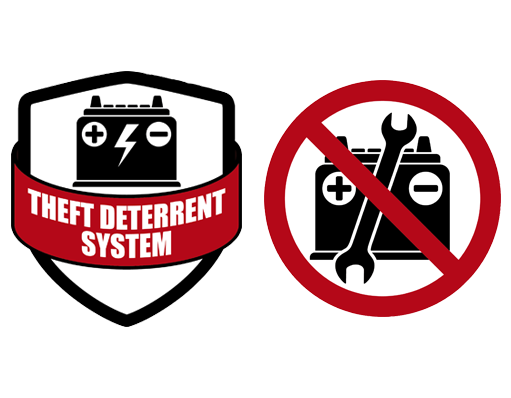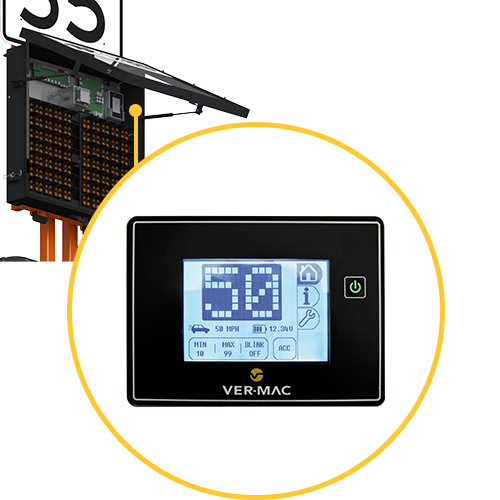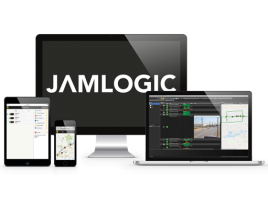 JAMLOGIC® FLEET MANAGEMENT SOFTWARE (OPTIONAL)
Equip the SP-710V with a high speed modem with GPS to monitor and collect data with JamLogic® automation. All data is stored in JamLogic®. Run your own reports monthly, weekly, daily or custom, and export them to Excel. JamLogic® allows you to have allthe traffic data at your fingertips.
POWER SUPPLY CONFIGURATION
OPTI POWER LENS – Designed to maximize each LED's output and utilize less energy.
SOLAR PANEL – Provides maximum solar recharging year-round
*The standard battery/solar configuration is designed to run 12 months in most regions without manual charging.
HIGH-QUALITY CONSTRUCTION
Superior powder coating finish – Impact, humidity, salt spray and rust resistant
4 adjustable stabilizer legs – For stabilization and easy deployment and transportation
Tongue wheel jack – Safe and easy trailer set up
Removable tongue – Saves space for storage
Manual lift mechanism – Enables quick deployment
2-in. (51 mm) coupler or 3-in. (76 mm) pintle eye – for easy towing
***MUTCD COMPLIANT SPEED TRAILER***
DISPLAY
Speed display sign: 35 x 36 in. (885 x 914 mm)
Display: 2-digits (mph)
18 in. characters – visible up to 305 m (1000 ft away)
4 LEDs per pixel
Can accomodate 36 x 48 in. and 30 x 24 in. static signs – not included
Bottom of static sign 7' above roadway
Plug & play display modules for simplified maintenance
DIMENSIONS AND WEIGHT
Operating length: 142 in. (3614 mm)
Overall width: 70.37 in. (1787.52 mm)
Operating height: 134 in. (3391 mm)
Traveling height: 106.94 in. (2716.15 mm)
Traveling length: 133 in. (3367 mm)
Weight (approx.): 830 lb (376 kg)
OPTIONS
Battery charger
Modem with GPS
Data plan (requires modem)
Statistics
Rear Leveling swivel jacks
Strobe lights
*Other options are available to meet your needs
WARRANTY
1 year on complete trailer
2 years on electronic components manufactured by Ver-Mac