15 Light
Vehicle Mounted Arrow Panel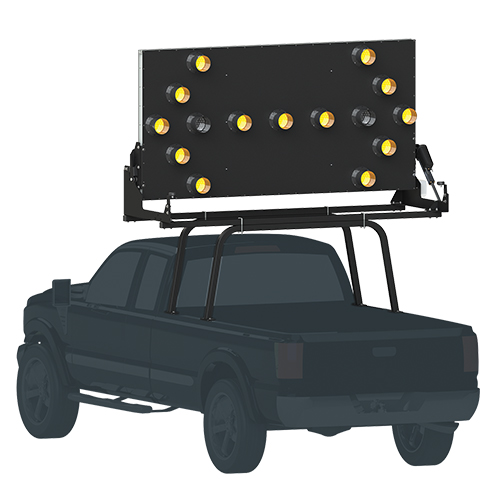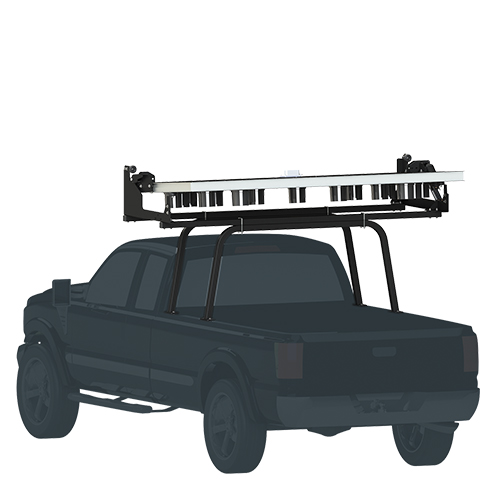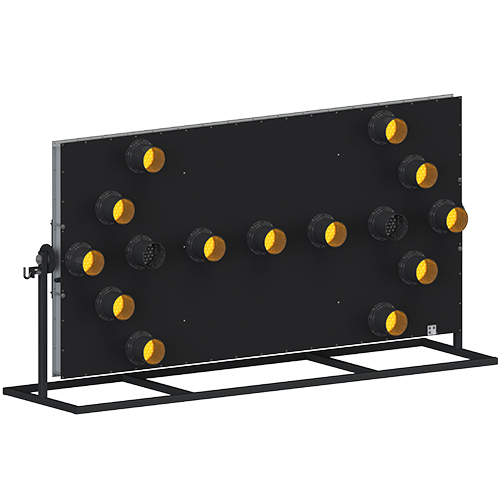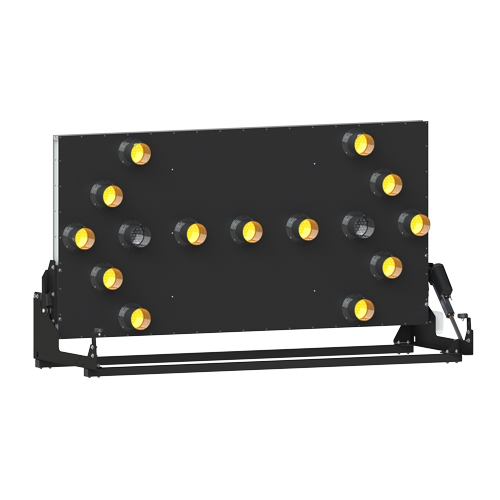 The VM-4815 is a 48 in x 96 in (1219 mm x 2438 mm) 15-light vehicle-mounted arrow board. Our cigarette plug wireless V-Touch controller reduces installation time and costs. The V-Touch AB controller and the Auto Up/Down feature make programming safe, quick, and easy. A variety of mounting options are available to meet your vehicle needs.
3.75-inch (95 mm) pressure-sensitive black and white display screen.
Real-time battery voltage level
Intuitive point-n-go icons to quickly select arrow patterns/mode.
Backlit screen for nighttime use.
Additional functionalities such as lamp diagnostics, settings, and much more. You will love working with it!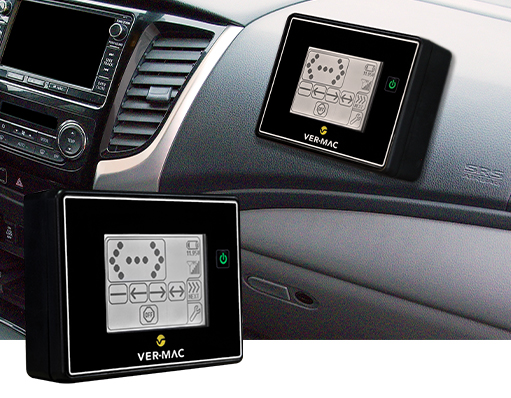 DISPLAY
15 LED lamps with Optibright Technology
28 LED per lamp
DIMENSIONS AND WEIGHT
Panel: 1219 mm x 2438 mm (48 in. x 96 in.)
Panel construction: Aluminum
Panel Weight (approx): 52 kg (115 lb)
MOUNTING OPTIONS
ROOF:
Manual truck mount
Traveling height (closed): 826 mm (33 in)
Operating height (open): 1360 mm (54 in)
Overall width : 2683 mm (106 in)
Rack material: Black-painted Steel
Keeps arrow board in vertical position
Truck mounting hardware designed to fit any standard size pick-up truck
Will withstand wind loading up to 96.5 KPH (60 MPH) in an upright position
Slim Power Rack
Traveling height (closed): 463 mm (18 in)
Operating height (open): 1409.7 mm (55.5 in)
Overall width: 1254.63 mm (49.36 in.)
Rack material: Black-painted Steel
Motor: Intelligent Electric Actuator
Keeps arrow board in vertical position
Truck mounting hardware designed to fit any standard size pick-up truck
Will withstand wind loading up to 96.5 KPH (60 MPH) in an upright position
BED FLOOR
Can be added to either manual or powertilt racks
Overall height: 1203 mm (47 in)
Overall width: 1203 mm (47 in)
BED RAIL
Can be added to either manual or powertilt racks
Overall height: 759 mm (30 in)
Overall width: 1753 mm (69 in)
WARRANTY
1 year on arrowboards and supports
2 years on electronic components manufactured by Ver-Mac